Welcome to Rocky Mountain Equi-Rhythm

The mission of Rocky Mountain Equi-Rhythm: Horses Balancing Hearts is to use the healing power of the horse-human relationship to assist in imagining, creating, and living lives of purpose, meaning, and achievement. Our vision is to enable people to develop and maintain right relationships with themselves—as body, mind, and spirit—and with their families, nature, and the community.
Rocky Mountain Equi-Rhythm Clients
Rocky Mountain Equi-Rhythm offers individual, family, and group counseling sessions to those in need in Boulder County and surrounding communities.
Experience the healing power of the horse-human relationship.
Our Focus
To create learning, growth, and skill-building opportunities through the use of horses and other experiential methods
To teach life skills as a collaborative team
To provide a rich and diverse learning environment
Our methods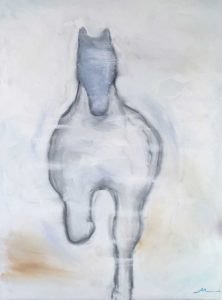 We accomplish our vision and mission by developing curriculum in partnership with synergistic community programs and through offering equine psychotherapy. Equine psychotherapy is a collaborative effort between a horse, the client, and a therapist which primarily involves experiential ground exercises in a safety-conscious environment where clients learn the rules of horsemanship. During the process of teaching horsemanship, often issues that an individual struggles with present themselves, which provides an opportunity for intervention.
Adele and Deborah McCormick, authors of Horse Sense and the Human Heart, have said it best: "We treat the teen's relationship with the horse as living theater, wherein sooner or later his personal internal dynamics unfold."